Dec 15, 2018
8,305
12,739
This is a
friendly
prediction game with a seasonal league format, started by
@Zeph
and named in honor of the late Kevin 'Monster' Randleman.
EVENTS THIS SEASON
1. UFC on ESPN: dos Anjos vs Fiziev (July 9, 2022)
2. UFC on ABC: Ortega vs Rodriguez (July 16, 2022)
3. Bellator 283: Lima vs Jackson (July 22, 2022)
4. UFC Fight Night: Blaydes vs Aspinall (July 23, 2022)
5. UFC 276: Pena vs Nunes II (July 30, 2022)
6. UFC on ESPN: Santos vs Hill (August 6, 2022)
7. UFC on ESPN: Vera vs Cruz (August 13, 2022)
I left the August 12th Bellator card off this season but if there's some interesting Bare Knuckle, Boxing or MMA fights happening, I might just sprinkle them in.
***If you've never played before, you don't have to do anything to join except post your picks to this thread using the template. Please use the letter X.***
INSTRUCTIONS

Making your picks.
Copy the provided template for the event. Pick a single winner and method for every fight in the event by placing an "x" in the bracket. Post your filled out template to this thread.
Changing your picks.
You can edit your picks until the event starts. Any picks or edits made after the start of a fight will result in a score of zero. This will be based on the post timestamp, not the content of the edit. (e.g. don't edit a typo or something and change your timestamp)
If you want to edit your picks but the edit window on the post has ended, you can put your picks in a new post, and only your latest picks will count.
It is good practice when doing something unusual to announce what you're doing by including a sentence or two about it in your post, or to ask first if you're unsure. This can also save us time when tallying the scores.
Fight card changes.
When there are late notice fight card changes, instructions will be posted at the time on how to handle them.
All players must maintain the same bout order for their picks, regardless of the actual fight card bout order, so our spreadsheet calculator can score your picks correctly.
If one fighter is switched out for another, a pick for the fighter that is out will be transferred automatically to a pick for the replacement fighter, so you need only edit your pick if the change causes you to want to change your pick/method.
A very late card change such as Werdum/Willis, which affected two different fights, may result in zero points awarded for all players for those fights to maintain fairness.
SCORING
2 points are awarded for every correct winning fighter.
1 bonus point is awarded if you
also
correctly predict the method of the win.
For our purposes, KO and TKO are treated as one.
If you miss a fight, or accidentally put x's for both fighters, you will get zero points for that fight. If you put two x's for the same fighter with different methods, you will not be eligible for the method bonus point.
Special Circumstances:
A
draw
results in
five
points.
All points are awarded based on the outcome the night of the fight. Rulings that are later overturned on appeal do not affect the scores for this game.
WINNING
Standings and stats will be posted for each event, so you are welcome to play only part of a season if you like, and can jump in and out any time.
The championship is decided based on cumulative score for the whole season. Any other statistics provided are just informational, unless a tie-breaker is needed, in which case we will look to the percentage of correct fight winners chosen throughout the season. If you win,
@Splinty
will change your name to gold so everyone will know you're the current champ when you post in the forums, until the next champ takes your belt!
If you're comin' on, COME ON!!!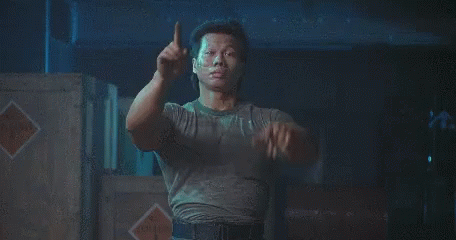 https://themmacommunity.com/posts/2162451/reactions?reaction_id=1