Nov 21, 2016
13,658
31,029
Daughter of Antônio Pezão, Anne Ribeiro follows father's footsteps and premieres at amateur MMA in March
Young fighter ensures that passion for the sport came naturally and dreams of reaching the UFC. Heavyweight lavishes pride on her eldest daughter: "She's me in skirt, only better"
By Adriano Albuquerque - Rio de Janeiro
02/25/2019 10:00 AM Updated há um dia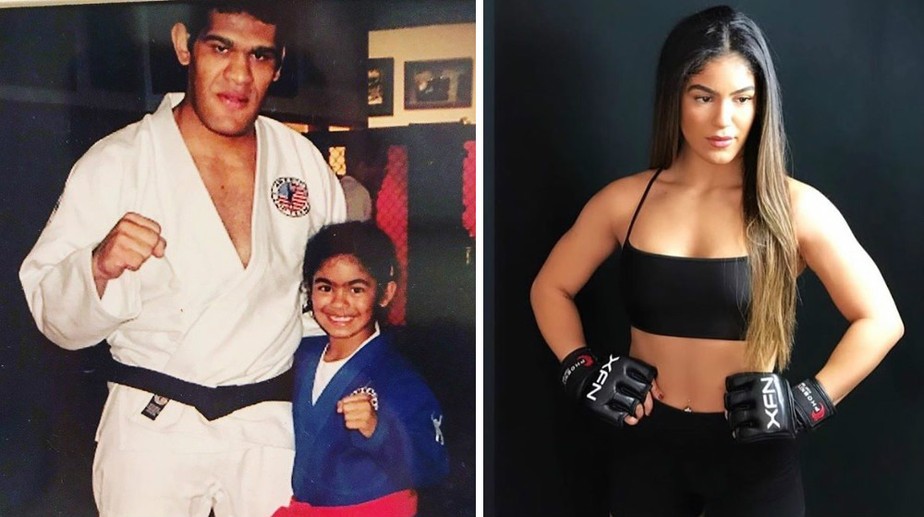 Privacy Policy
The saying goes that "fish son, goldfish is". But does it apply to MMA as well? In the case of the family of Antônio "Pezão" Silva, yes. The eldest daughter of Brazilian heavyweight, Anne Ribeiro, is following in her father's footsteps. At the age of 19, she has her first amateur MMA debut for March 16 in Fort Lauderdale at the XFN 23 event.
Pezão swears that he did not try to influence the firstborn to fight, and Anne herself states that the passion for MMA came naturally. She practiced jiu-jitsu in her childhood, but went through other sports such as volleyball and Olympic gymnastics before returning to the mat and deciding she wanted to go beyond the grip of the fight.
"She practiced various sports, decided to return to the jiu-jitsu, to the point that she came to me and said," Dad, I want to fight! " She was 17 years old. For me, that was a surprise. I said, "Daughter, are you sure?" She said, "I have, Daddy, I want to fight." She had been training jiu-jitsu for a long time. One of her coaches called me and said, "Look, she's got a lot of talent. There's a girl there who already has two MMA fights, we'll get her to train with the girl" - of course, without punch - "and she goes the car in it, is awesome "- says Pezão.
- She always accompanied MMA, she already attended my fight in England, was a child and was there screaming with her mother. It's in her blood. I usually say that she is me in skirt (laughs), only that much improved, because she is a cat, right! plays Pezão.
- Since I was very little I have always lived with this sport, so it was very natural for me. I did not have anyone forcing me, no one planted that idea in my head. It's a sport I've always loved, so it was a pretty easy choice - Anne adds.
continued,
Filha de Antônio Pezão, Anne Ribeiro segue passos do pai e estreia no MMA amador em março