Spreading The Coronavirus one Corona at a Time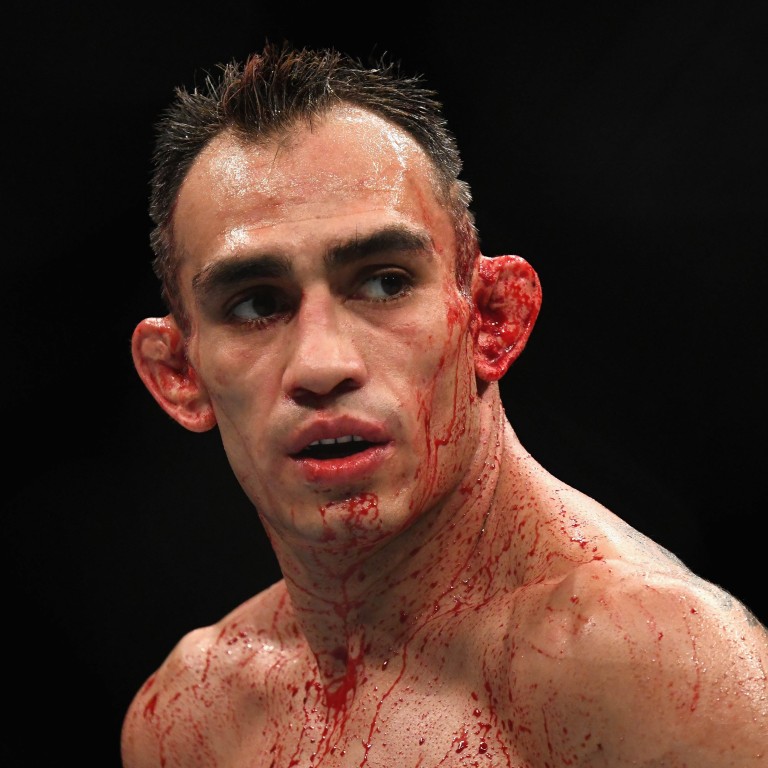 Last week, after months of speculation, Khabib Nurmagomedov vs Tony Ferguson became official. Its the bout everyone has been waiting for but there were some concerns as to whether the fight would actually happen. For one, Nurmagomedov and Ferguson have been booked to fight many times before with something happening to derail it each time, and for another, there were rumors that the UFC and Ferguson weren't seeing eye-to-eye on some aspects of the bout. Ultimately, the fight obviously got made and while it wasn't a walk in the park, Ferguson says at the end of the day it all got taken care of and he's happy with the outcome.
"It was about as smooth as a bumpy road, but we got to our destination, which was pretty cool," Ferguson told Ariel Helwani on Monday. "The process wasn't the way I envisioned it going. That's why I wanted to sit down with the UFC. It's about time we actually started having conversations and me being a little bit more personable with the company. It went good. I can't say that it went bad. It just took a little bit time and a process."
According to Ferguson, things came about quickly for a fight that will happen in April. "El Cucuy" said his management team was notified of an incoming bout agreement without any prior negotiation on the topic. That's when news broke about the UFC targeting the bout for the main event of UFC 249 and Nurmagomedov's team released an image of his signed bout agreement. The sudden nature of everything resulted in Ferguson and his team flying to Las Vegas for a face-to-face with the UFC brass and that's where everything got settled. The one thing Ferguson wasn't sure on though was why the fight is in April and not sooner. El Cucuy says he's been ready for months and would have been happy to fight as soon as February.
"You're going to have to ask the UFC [why the fight is so far out]," Ferguson said. "Khabib is still on his world tour. He's doing things, kissing babies and signing pictures and doing all that fun stuff. Who cares? You know I'm ready for February. I was ready to take another opponent if they were going to f*cking do some crazy stuff but everything worked out. So we've got until April. We've got plenty of time to train. We've got plenty of time to not get hurt, to be very smart, to trust our teams, and give the fans exactly what they f*cking want. Fifth time's a charm."
And that right there is the elephant in the room. Khabib vs. Tony is the most snakebitten fight in MMA history. Four times the two have been set to face each other and four times the fight has fallen apart due to injury or weight-cutting failure. Such is the seemingly cursed nature of the fight that when it was officially announced, excitement was nearly universally muted just because we've all been fooled before. But Ferguson doesn't want to hear that negativity. He's confident that this time it's going to happen and that positive reinforcement is a must from the fans.
"Don't even put the words out there," Ferguson said. "Don't even get the fans going on that sh*t. I want the encouragement. Everybody that was like, 'Ah this is a curse,' f*ck you! Don't buy our stuff, we don't want you. Go watch Bellator or some other bullsh*t. Go find some knockoff copy of what we've got going on here. These are the OGs. I'm original genius and these guys right here, they want to try and be gangster and sh*t like that. Hey, you've got to answer to me, Khabib. Right here, toe to toe motherf*cker, and we're gonna go."
Hopefully he is correct. Ferguson and Nurmagomedov are the two most successful lightweights in UFC history. Both are currently on 12-fight winning streaks inside the Octagon and their matchup will be an unprecedented event in the history of the sport. And when the dust all settles, Ferguson says he'll be the one walking away with the lightweight title.
"I'm in this dude's head," Ferguson said. "He's looking at me. He's going to train so hard, he's going to be so nervous, and he's going to make a mistake. I'm going to capitalize on that. I'm going to catch him during the scramble. Scrambled eggs, baby. I told everybody, I'm going to make him piss blood. I owe him two to the chops and he owes me 20 push-ups... This guy's got an issue and his name is Tony Ferguson, and I'm coming after him. It's hunting season, baby."