get a job hippy
First 100
Jan 15, 2015
51,700
99,528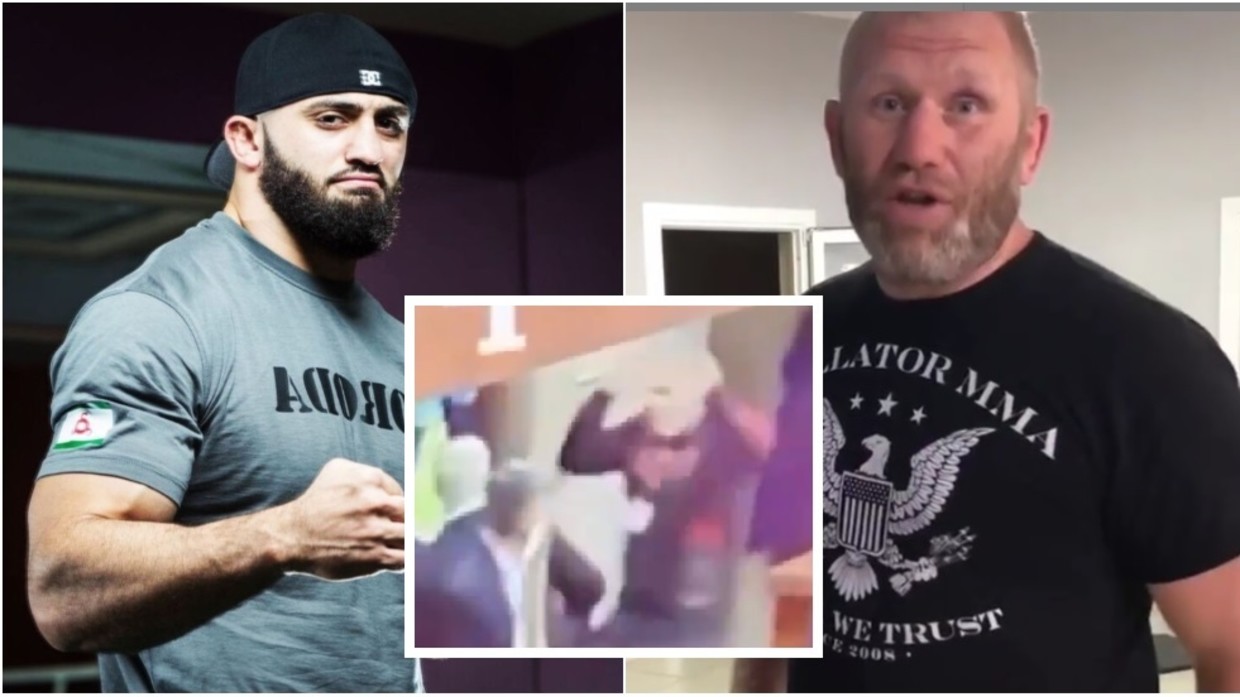 MMA pair Yandiev and Kharitonov clashed in Moscow. © Instagram @adam_yandiev_boroda / @kharitonovmma / Twitter @lentaruofficial
Russian MMA veteran Sergey Kharitonov will require hospital surgery after he was set upon by UFC fighter Adam Yandiev in a vicious attack in Moscow reportedly stemming from a row over a $25,000 debt.
Bellator MMA brawler Kharitonov, who last weekend knocked out England's Oli Thompson in the first round of their Parus Fight Championship contest in Dubai, was on the receiving end of a brutal assault by middleweight fighter Yandiev on the sidelines of the 'Battle of Champions' combat sports event at Moscow's Luzhniki sports complex on Friday night.
In a dispute which is
said
to have stemmed from Yandiev being reminded of a 2 million ruble debt to Kharitonov, footage showed the pair leaving the arena and entering a cloakroom area, where a casually-dressed Kharitonov first placed his hands in his pockets, seemingly unaware of the impending assault from a suited Yandiev.
After squaring up to his fellow MMA fighter, Yandiev landed two rapid-quick blows on Kharitonov, sending him stumbling backwards.
View: https://twitter.com/i/status/1327473371018375168
The 250lbs giant managed to regain his composure, grappling with Yandiev as the pair tumbled to the ground, where Yandiev rained down more punches from on top of his rival.
Separate footage showed the pair continuing the struggle as the police stepped in, with the 32-year-old Yandiev removing his jacket and appearing to roll up his sleeves as a bloodied Kharitonov was escorted safely away.
View: https://twitter.com/i/status/1327378073059287041
The altercation followed an earlier attack in which Yandiev had set upon businessman and amateur MMA fighter Ruslan Abdo, a 41-year-old friend of Kharitonov, breaking his nose in an assault also captured on camera.
View: https://twitter.com/i/status/1327459441940328448