Double vaxxed with papers to prove it #Freedom
Admin
First 100
Jan 14, 2015
34,254
57,605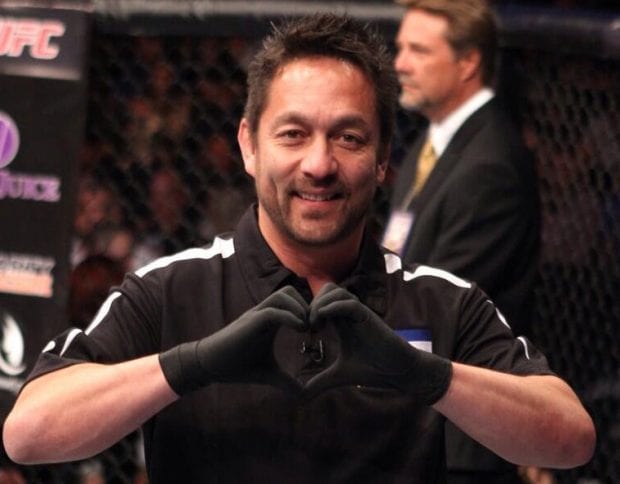 One of the most well-known MMA referees in the business might not be returning to the cages anymore. After a forced hiatus following his infamous performance at UFC Belem in February 2018, when Valentina Shevchenko dished out a lot of unnecessary damage on Priscila Cachoeira, Mario Yamasaki is now considering retirement from officiating.
In an interview with
Ag Fight
, Yamasaki explained that both the pandemic and his other businesses are the main factors behind his potential retirement. Although Mario guarantees he would return should the UFC offer him a second chance, he understand the chance of that happening is slim.
Referee Mario Yamasaki could be ready to retire from officiating MMA fights after more than 20 years in the sport.
www.bloodyelbow.com